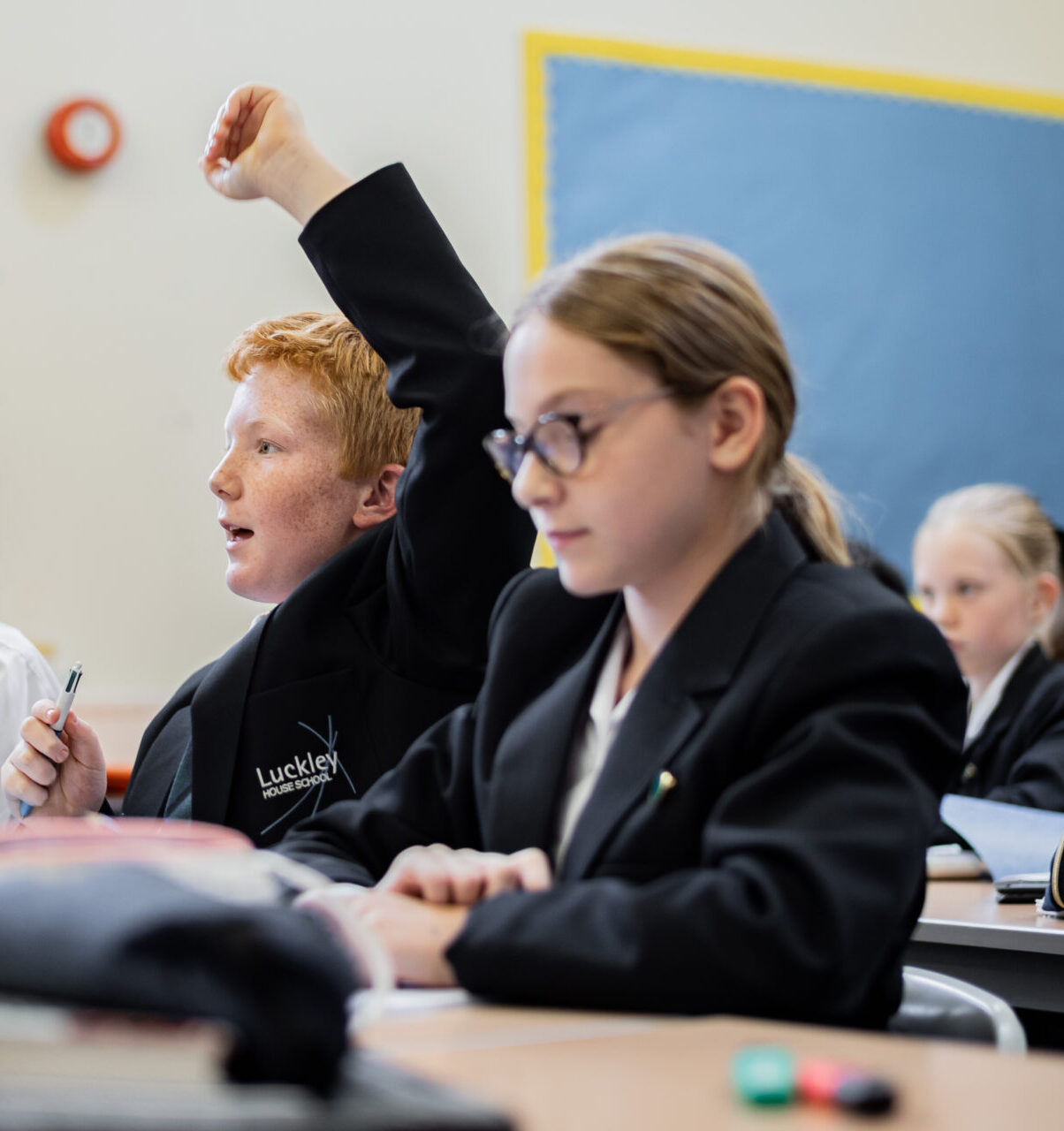 Years 7 – 9 (Key Stage 3)
Pupils follow a broad, balanced programme of study including: English, Drama, Mathematics, Science, Modern Languages (French, German, Spanish), Engineering, Geography, History, Religious Studies, Art, Computer Science, Music, Photography, Physical Education, Textiles Technology, Food and Nutrition and Life Skills, our Personal and Social Education programme. Latin is available as an optional subject as part of our extended day programme.
In Year 9, pupils receive guidance in their choice of GCSE options.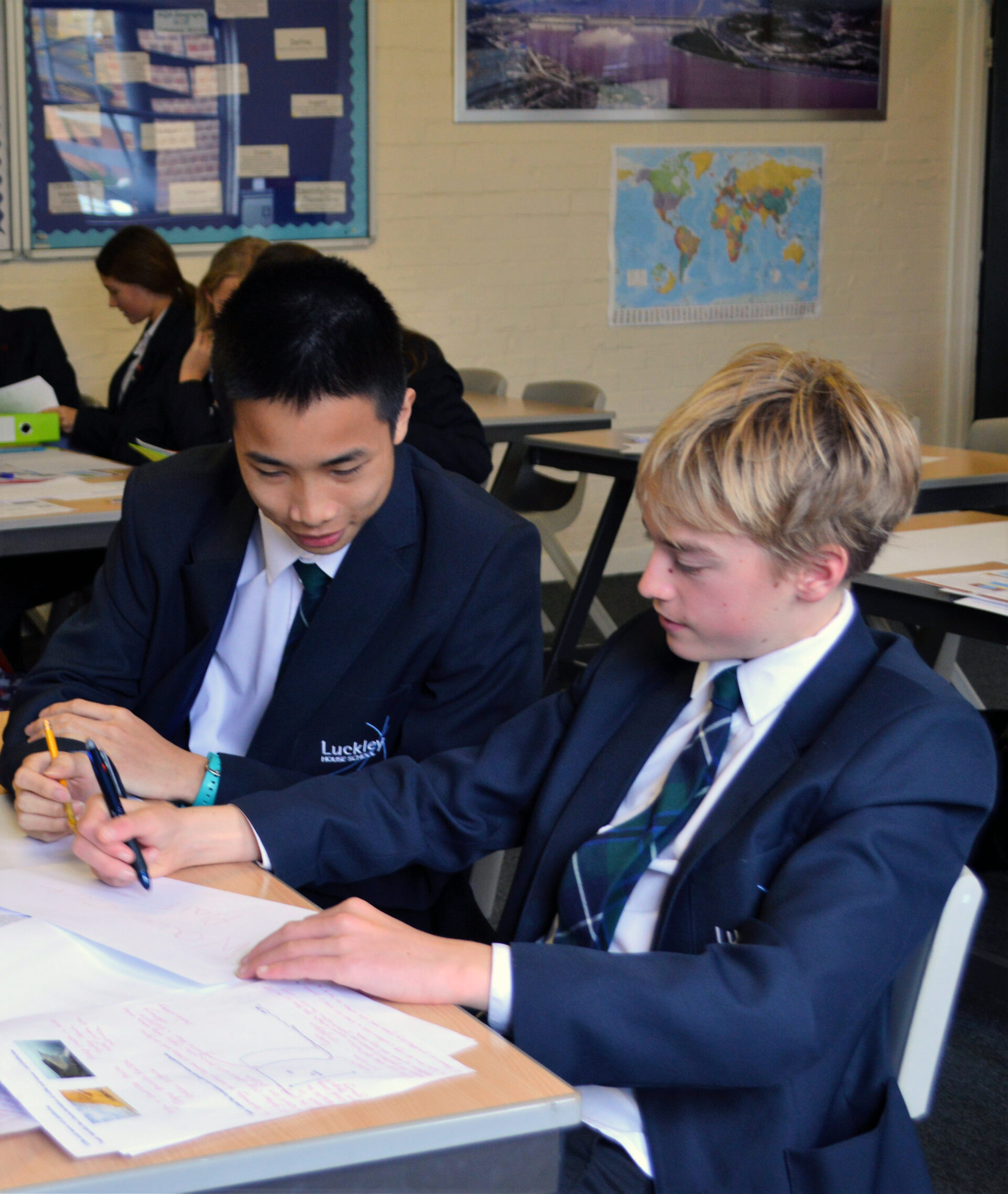 Years 10 – 11 (GCSE)
The School aims to provide a Key Stage 4 (GCSE) curriculum that includes a core of essential (compulsory) subjects and a range of choices, to enable each pupil to develop their individual abilities, interests and skills. All pupils follow GCSE courses in the Luckley House School core subjects:
ENGLISH LANGUAGE
ENGLISH LITERATURE
MATHEMATICS
SCIENCE (flexibility is built into Science so that pupils achieve either two or three GCSE grades according to their aptitude in the subject)
A MODERN FOREIGN LANGUAGE
Most pupils select three additional GCSE courses. There is a range of subjects from which to make these choices: Art, Art Textiles, Business, Chinese (Mandarin), Computer Science, Dance, Drama, Design & Technology, Food Preparation & Nutrition, Geography, History, Music, Photography, Physical Education,  Religious Studies.
Since the humanities (History, RS and Geography) are seen as facilitating subjects, we advise all pupils to consider taking at least one of these.
Please note that the school may withdraw a subject if numbers are too few to make a course educationally effective.
GCSE Options Booklet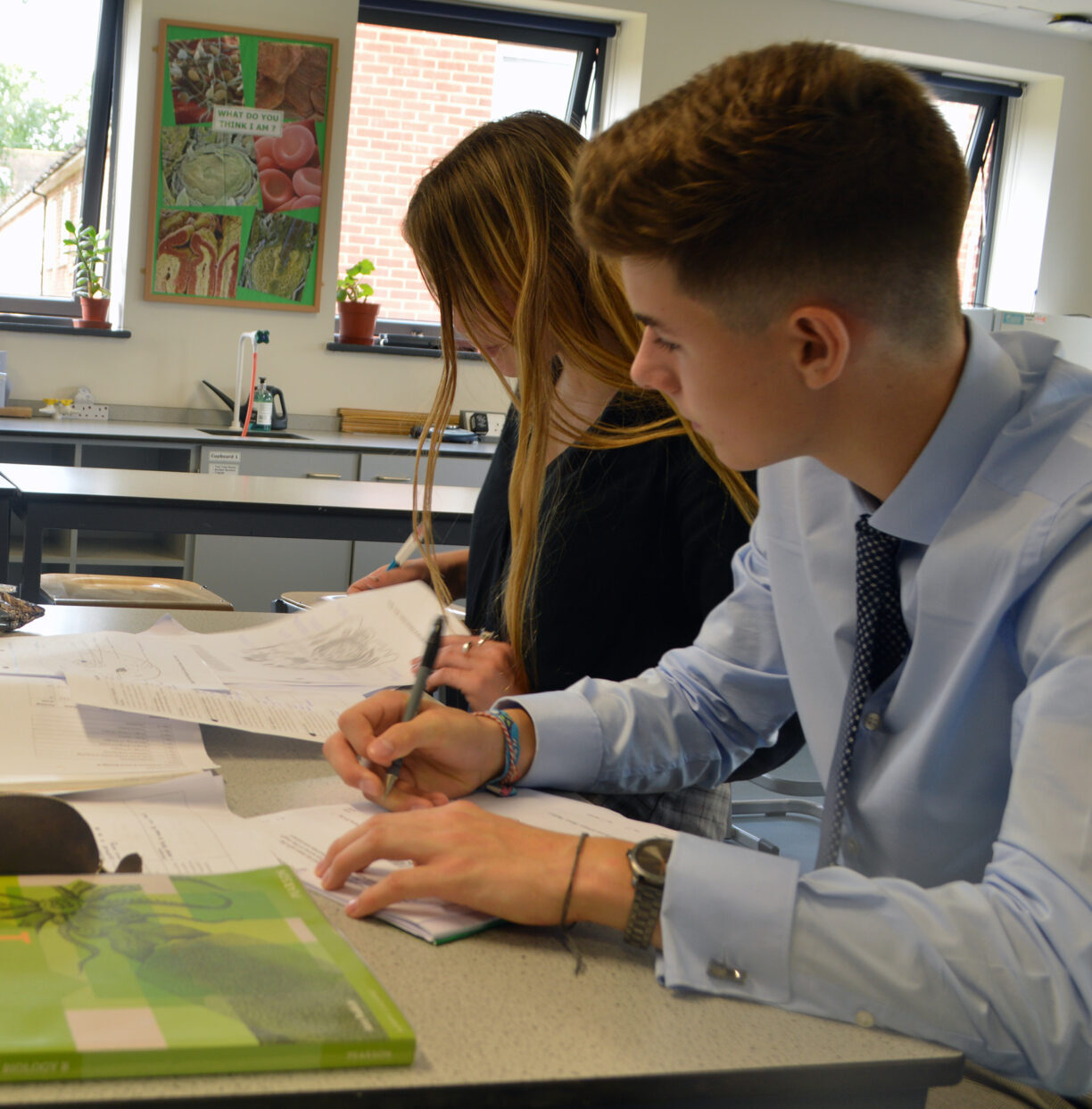 Years 12 & 13 (A Level)
We offer over 20 subject choices at A Level.
Art (Fine Art), Biology, Business, Chemistry, Classics, Computer Science, 3 D Design, Drama and Theatre Studies, Economics B, English Literature, Geography, Graphics, History, Mathematics, Further Maths, Modern Languages (French, German & Spanish), Music, Music Technology, Photography, Physical Education, Physics, Politics, Psychology, Religious Studies (inc. Philosophy & Ethics) and Textiles.
The majority of our students study three full A Levels and most will also undertake an EPQ.
THE EXTENDED PROJECT QUALIFICATION (EPQ)
The EPQ allows students to embark on a largely self-directed and self-motivated project. They will choose a topic, then plan, research and develop their idea. Creativity and curiosity is encouraged. A project topic can be directly related to their main study programme, looking further from the set specification, or it can be something totally unrelated to A Level choices. The finished product may take the form of:
• a research-based written report
• a production (e.g. a charity event, fashion show or sports event etc)
• an artefact (e.g. a piece of art, computer game, realised design etc).
A Level Subjects Booklet