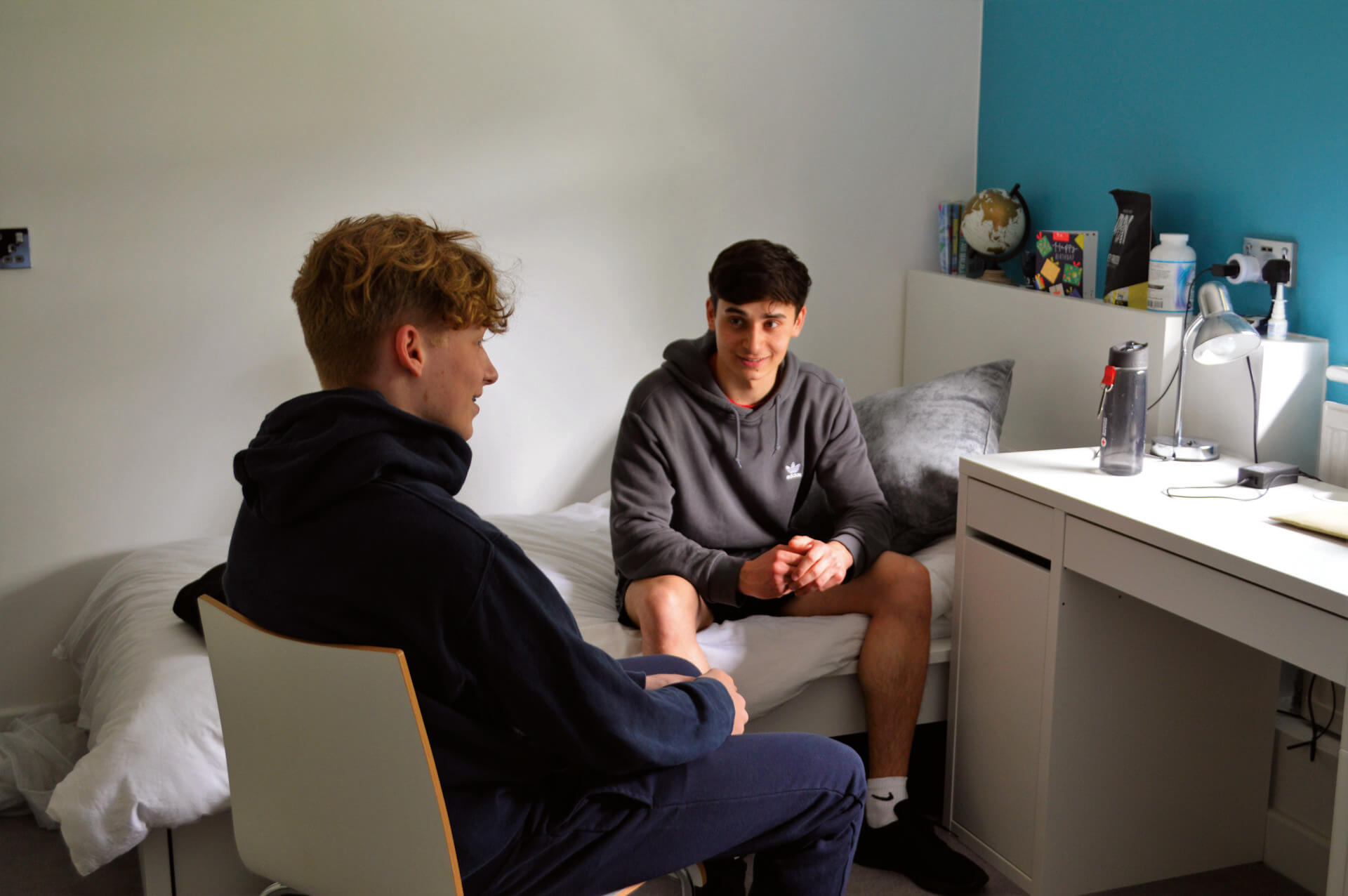 Living accommodation for all our boarders is situated in the Main House and above the Sixth Form Centre. Both houses have a vibrant atmosphere that is warm and friendly.
Your son or daughter will share a modern, comfortable bedroom and will be encouraged to personalise their own space with photos, posters and treasures. 
The boarders or weekly boarders have use of spacious, modern common rooms, complete with comfy sofas and a large screen TVs. The well-equipped kitchen areas are popular with older students for making snacks and drinks and even some home-baking!
The bathrooms have all recently been refurbished and are clean and bright and are equipped with either baths or showers. Other facilities include the use of washing machines in-house, as well as the school laundry facilities.