Music
There is something for everyone to enjoy musically at Luckley. Our established and successful music school produces a creative and vibrant environment to foster young talent. From classical through to heavy rock and music technology, Luckley prides itself on encouraging a wide and diverse programme.
Our dedicated Director of Music works closely with all pupils to encourage and nurture their musical talents, whatever their level of ability, so that they may reach their full potential and can gain confidence from performing.
Class music is taught to all pupils in Years 7-9. This acts as a foundation for examination options in the senior part of the school where the subject is offered at Music GCSE and A Level Music and Music Technology.
The computer suite contains latest music software Sibelius and Cubase Pro which is used by pupils throughout the school for composition and Music Technology work
Your child can take individual instrumental lessons, offered by a team of qualified specialist teachers and our pupils are always highly successful in the various Music examinations at all levels from Grades 1 – Diploma. Lunchtime and after-school practices take place throughout the week.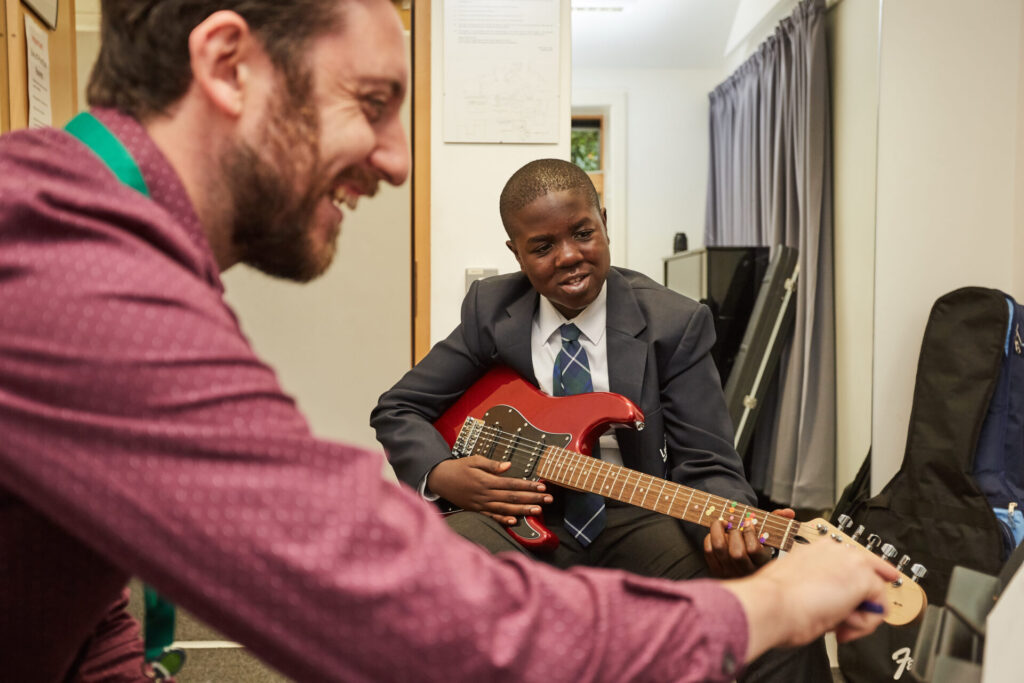 Lessons are offered in the following:
| | | | |
| --- | --- | --- | --- |
| Piano | Theory | Drums | Violin |
| Viola | Cello | Bass | Flute |
| Clarinet | Saxophone | Trumpet | Trombone |
| Musical Theatre | Classical and Contemporary Guitar | Singing | |
Lessons take place in the school day and work on rotation. Pupils are encouraged to take Trinity and ABRSM Music exams which are generally here at school.
Music Clubs held at lunchtime, before school and after school include:
| | | | |
| --- | --- | --- | --- |
| Orchestra | Junior Choir | Rock School | Wind Band |
| Senior Choir | Chamber Choir (by audition) | Chamber Music | Ukulele Club |
| Music Theory | Swing Band | Showtime (Musicals) | Open Music Studio |
| Music Tech Club | | | |

Music Technology
In our brand new Music Technology suite, the creative possibilities are endless!
With state-of-the-art equipment and expert instructors, students learn about digital audio workstations, MIDI controllers, sound design, and FX. They have access to powerful software programs like Cubase and Sibelius, to help them bring their musical ideas to life.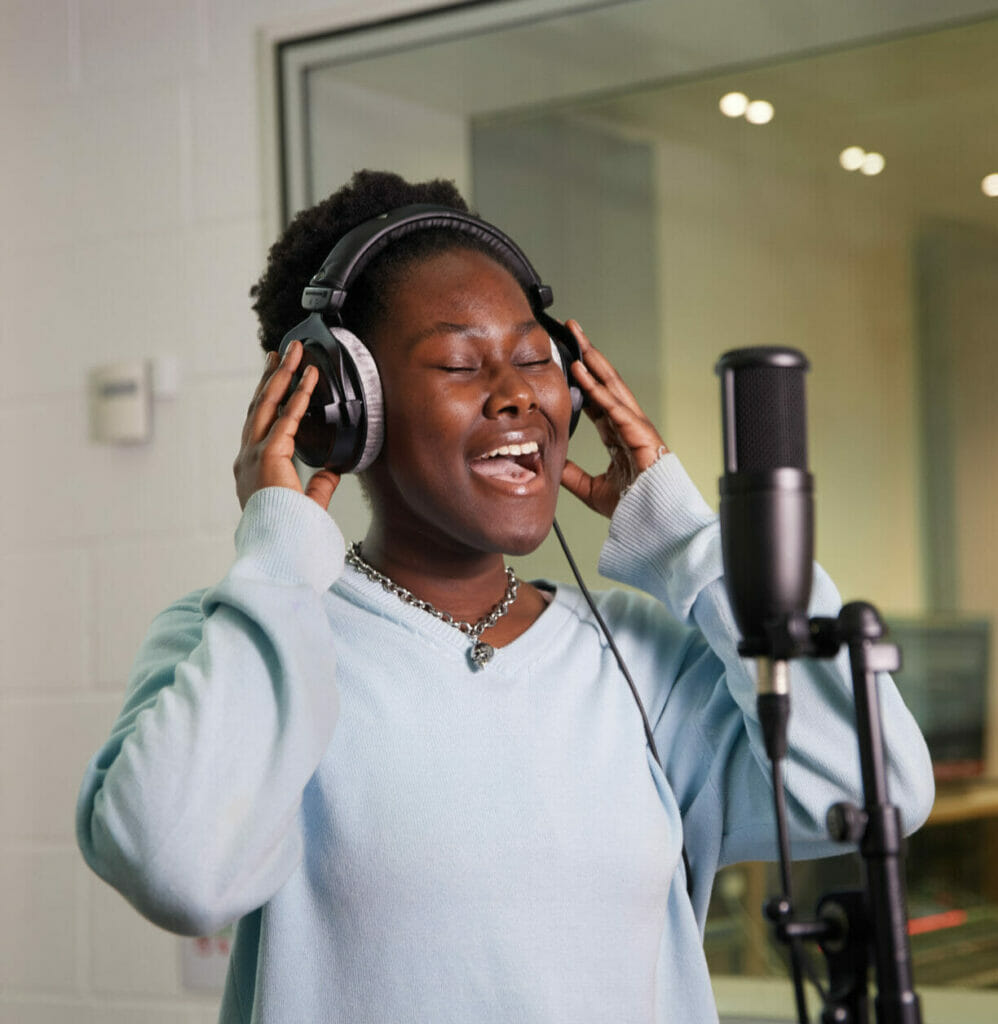 Performing
There are numerous opportunities for public performance, both in smaller recital or a more formal concert situation. The Music Department plays an important role in the life of the School, contributing to many occasions and events, such as the School Carol Service, Speech Day and international music tours. The Department also collaborates with the Drama Department in the production of Musical Theatre Performances.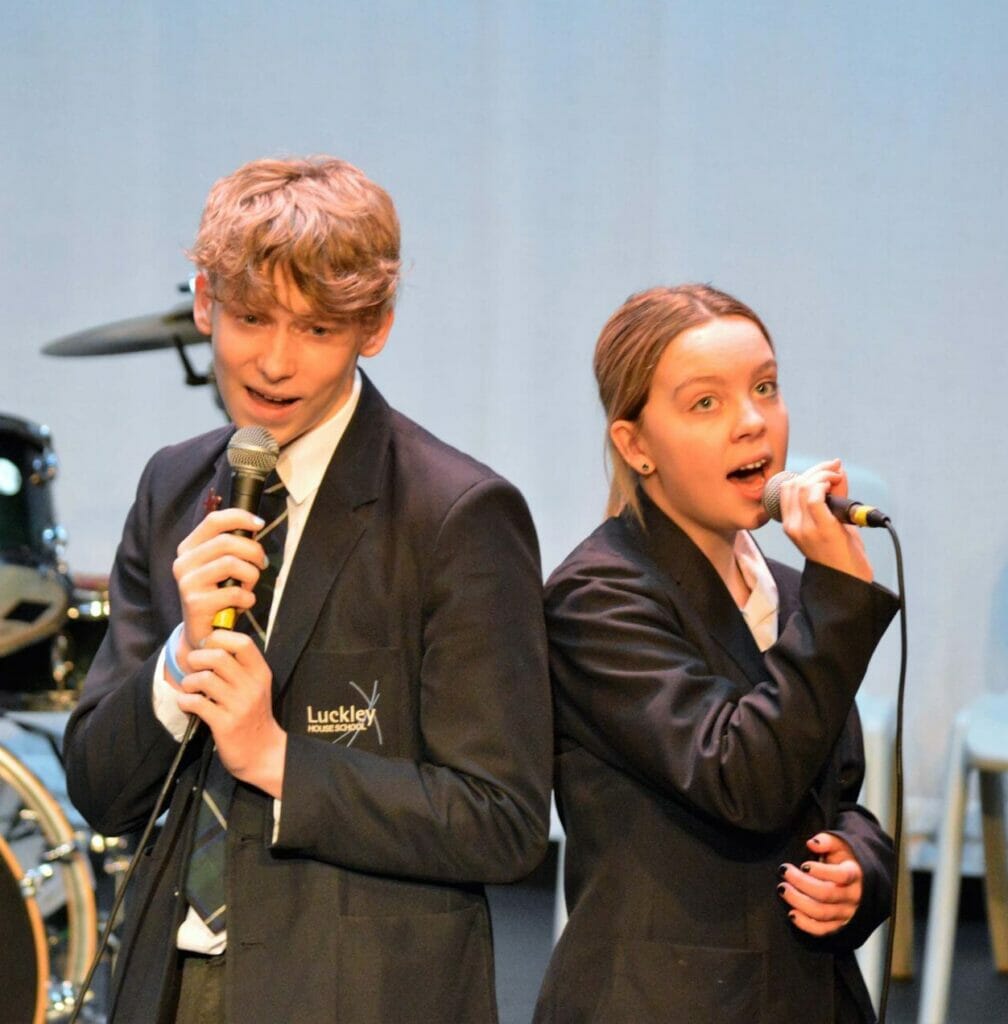 Facilities
The Simon Richmond Music Centre comprises five fully equipped rehearsal/tuition rooms with Yamaha upright or grand pianos, a high-tech IT classroom, a recording studio and a performance hall.
Music Scholarships
A Music Scholarship is available for Year 7, 9 and 12 entry. Our Music Scholars receive a discount on school fees.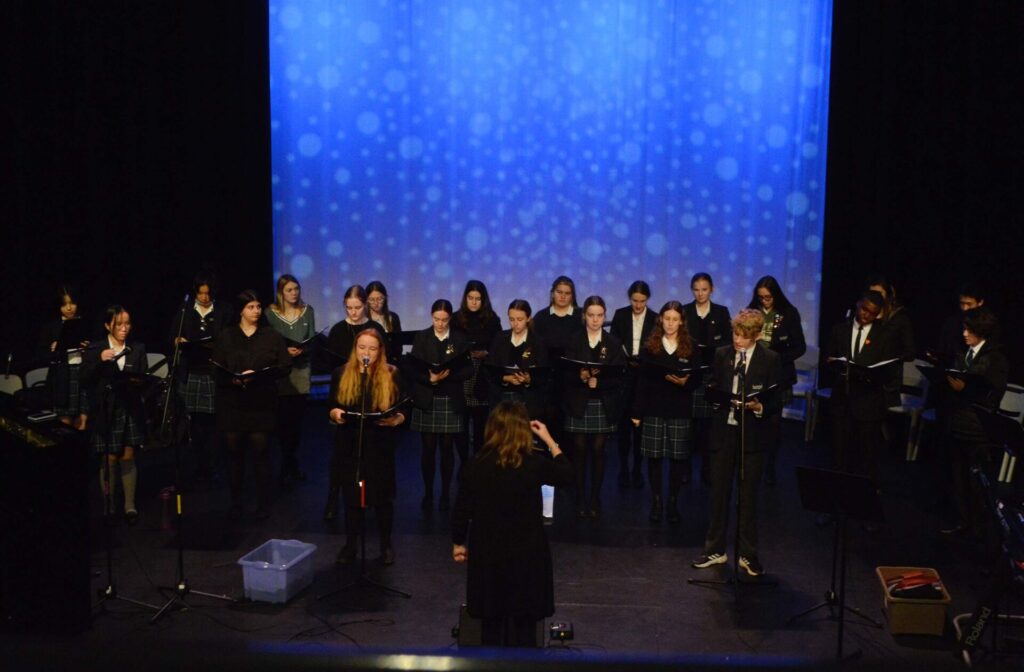 Drama
Drama is one of the most rewarding aspects of expressive arts at Luckley House School. It provides the opportunity to promote self-confidence and communication skills, to explore issues and ideas in a supportive environment, and to develop awareness and sensitivity through group work and performance. The sense of satisfaction gained from working intensively together to produce an effective and successful piece of performance art is like no other, and students will be stretched and challenged, both mentally and physically while learning essential life-skills, such as the ability to:
• communicate effectively, both verbally and non-verbally
• work co-operatively with others
• think creatively to solve problems and challenges
• develop confidence and self-esteem
• understand the process of performance and presentation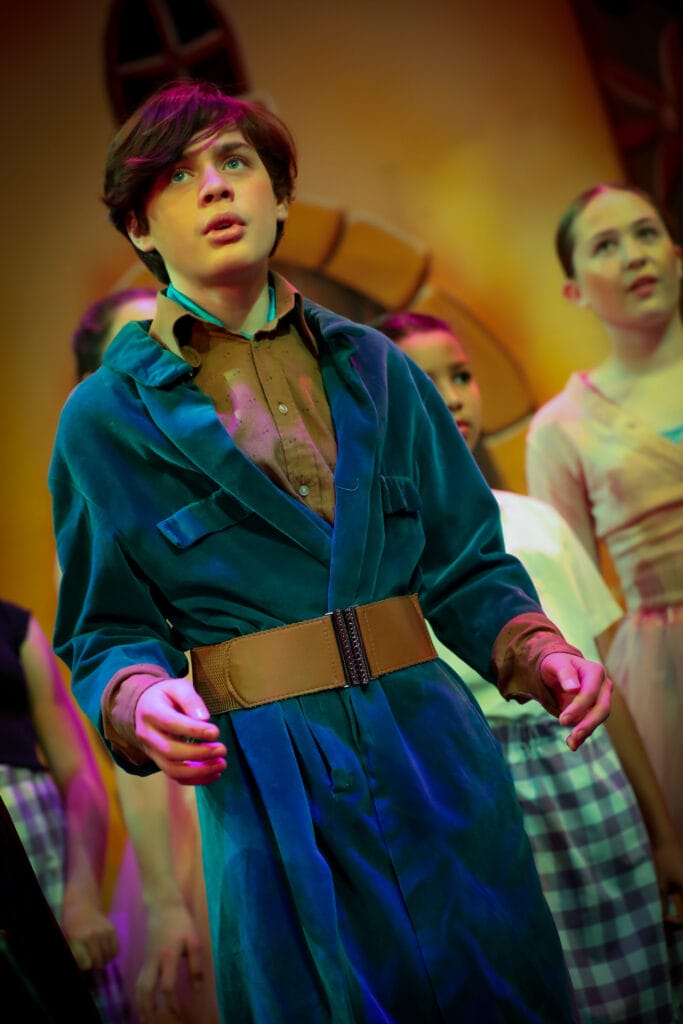 Drama In The Curriculum
Drama is a subject option at both GCSE and A Level. We follow the AQA Specifications for both. At KS3, all students take part in a weekly Drama lesson and can attend the regular extra-curricular Drama Club. The Musical Theatre Project every summer is specifically aimed at Year 9 students, who plan and carry out every aspect of a musical production from design and marketing, through to running the performance. Along with the practical work, they will create a portfolio, documenting their experience. There are also great opportunities for students from Years 7 & 8 to also get involved, as singers, dancers and actors. In addition, Speech and Drama lessons are available as extra-curricular activities, leading to success in Trinity examinations.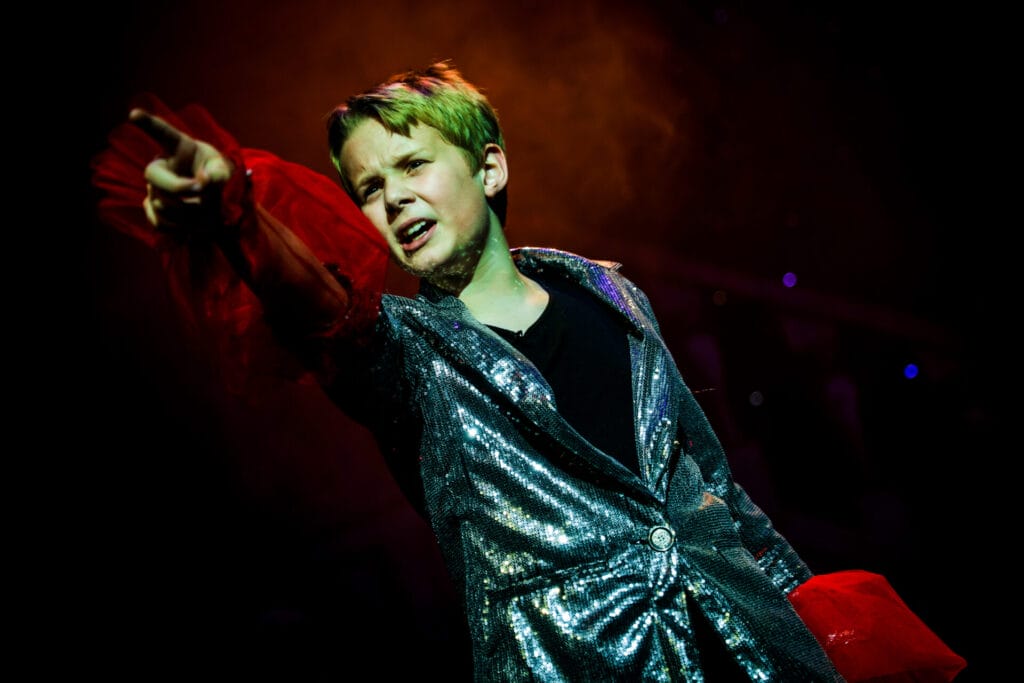 Extra Tuition
Speech and Drama Tutorials are available as an extra-curricular subject to all age groups in the school.
Students work towards Grade Examinations in Individual Acting, Speech & Drama, Performing Texts and Pair Acting.  The examinations are progressive, up Grade 8, including Bronze, Silver and Gold awards.
As with curriculum Drama, the Speech and Drama course does not simply nurture acting talent; as well as broadening knowledge an appreciation of literature, students find they develop clarity of thought and self-confidence in expression.  Experience in this field sharpens communication skills and encourages effective self-presentation techniques, which are an asset in all walks of life.
Tutorials are arranged once a week, during lunchtimes and after school activity sessions.  Students usually work as individuals or in pairs.   It should be understood that tuition will consist of guidance towards exam readiness, and that it is the responsibility of the student to work independently towards preparing their pieces, between tutorial sessions.  The Tutor will decide when they are ready to take the examination.
Fees for tutorials and examinations are added to the end of term bill.
Arts Award
We are members of the Arts Award scheme, run by Trinity College.
Performing
With three major productions a year, your child will have the opportunity to become involved in the many aspects of drama production, whether as an actor, stage-manager, sound and lighting, or set and costume design.  Also, there are regular House events, providing opportunities for pupils to display their hidden talents, whether these be in singing, acting, dancing – or all three!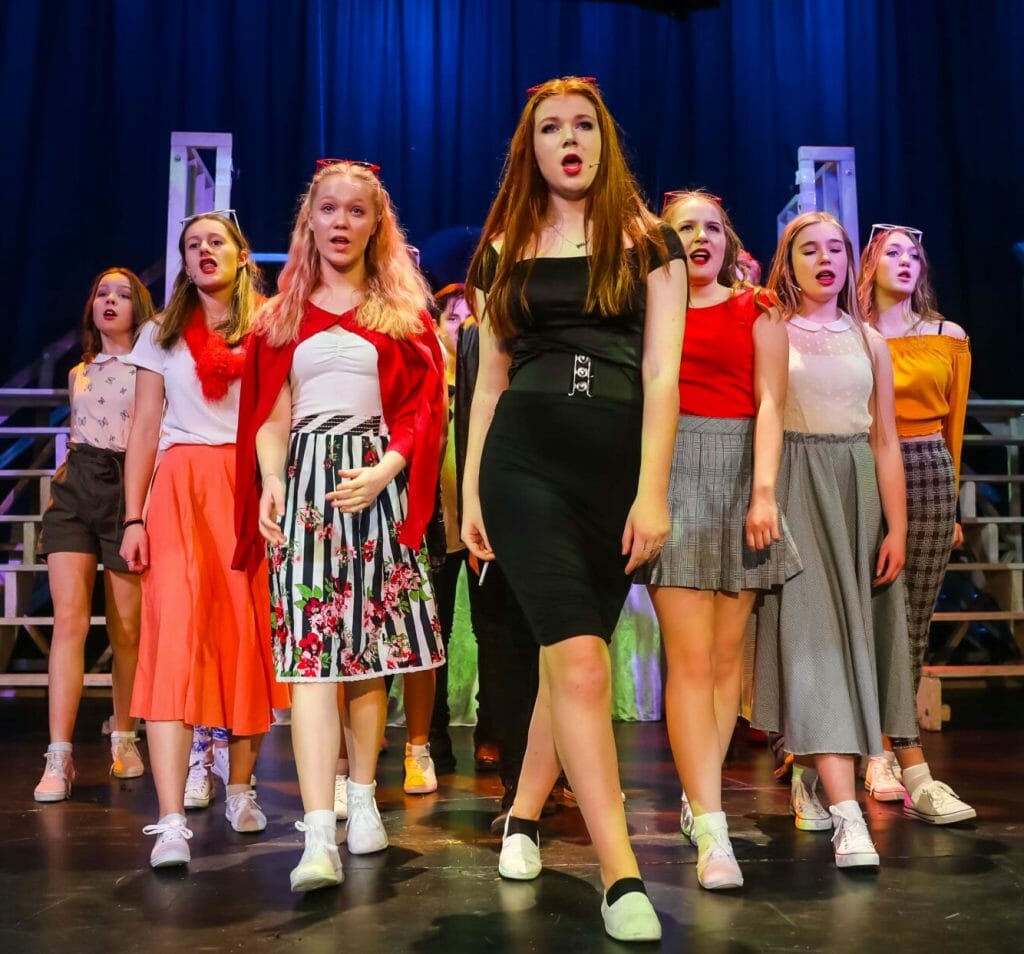 Facilities
The Whitty Theatre, a stunning 176-seat professional theatre, is the home of Drama and Theatre Studies at Luckley House School.
Drama Scholarships
A Drama Scholarship is available for Year 7, 9 and 12 entry. Our Drama Scholars receive a discount on school fees.